Quality and environment
Quality + Products  + Personal + Practices+ Approvals in collaborations.
LDC SC's products have and goes thru an on going development of the product. All electrolytes tested, documented and samples stored. New products are often developed in collaboration with our customers.
The staff at the LDC SC has been involved in developing the process of technological standards, brush plating currently applying to work in, among others, nuclear industry, shipping, offshore, automotive, aerospace and engine manufacturing.
Routines = MIL-STD 865 D, LDC SC's Instructions Manual, Lloyds quality assurance, as well as our customers specifications form the basis for the process descriptions that we usually follow.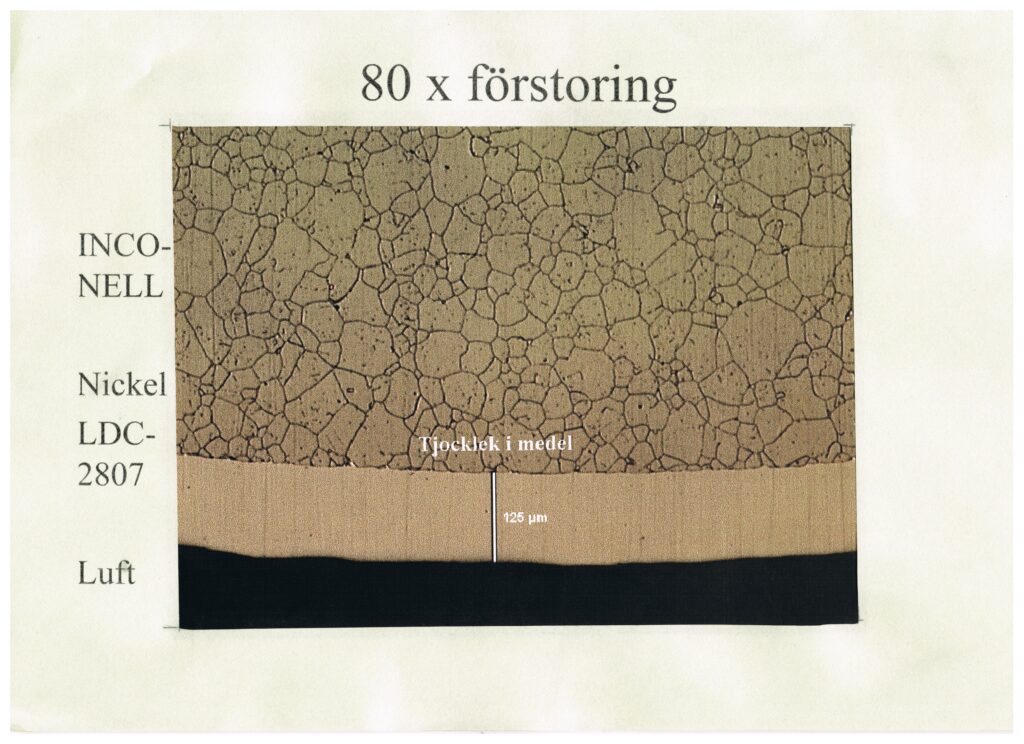 Approvals:

LDC SC

is approved by

a variety of

civil

,

military and industrial

specifications

.
Environment:
LDC SC has a strong environmental consciousness that permeates the entire organization. We have a specified environmental policy evaluated by external environmental consultant, that we follow. For the environment, we are almost like a recycling company, since we repair and restore the use of machine parts, which otherwise would have greater impact negatively on our nature with wasting of the planet's resources. We extend the life of machine components, corrosion- and wear protective metal layer on exposed surfaces.
All repairs we perform, helps to keep energy consumption lower than if a new construction had been performed. Any adverse environmental impact to be prevented and the business is constantly improving.
LDC SC has EU's updated SDS trade information sheets on all our electrolytes.